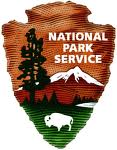 The National Parks website has updated their list of their Fee-Free days for 2011.  Their first free entrance day is coming up this month and it's actually 3 days long – January 15th through the 17th for Martin Luther King weekend.
Here is the full list of free entrance days at National Parks this year:
January 15th – 17th – Martin Luther King birthday weekend
April 16th – 24th – National Park Week
June 21 – First Day of Summer
September 24 – Public Lands Day
November 11th – 13th – Veterans Day Weekend
If you look through this list of dates, you'll notice that  they've unfortunately taken away the extra free entrance days they have had the previous summers in July & August. That's such a shame as those were definitely some of the best months to be visiting many of the National Parks. It's still a great way to explore & get to know the national parks & have a fun and frugal day with family or friends.