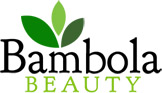 Faith Zelenko's beauty obsession started at the age of 18 when she attended beauty school. In her later years, she developed an interest in aromatherapy and essential oils which lead to a regiment of using natural skincare products. She worked for a cosmetic manufacturing company, was a retail beauty consultant and most recently worked with a QVC beauty maven. Faith passed her passion down to her only daughter, Kristine, who would graduate college and enter the world of beauty by landing a job at one of the largest cosmetic companies in the world.
Faith and her daughter have combined their years of unique experience to fulfill their lifelong dream. Their dream has resulted in the launch of skincare brand Bambola Beauty, which combines a "strategy of blending natural and botanical elements with science to create a full line of natural skincare products for every skin type." They worked tirelessly with a team of chemists and skincare professionals, and the result is a line of exclusive products that deliver big results.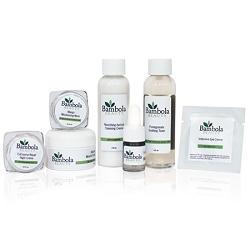 Bambola Beauty
sent me a handful of samples to try out. I was excited to try their face creams because my skin tends to be a little dry, and living in a desert doesn't help.
Bambola Beauty
makes all their products paraben free, they don't do animal testing, they don't use artificial colors or fragrance and they are all natural.
A fresh rejuvenating moisture cream that provides long-lasting hydration without leaving skin feeling greasy. Revitalizing Co-Enzyme Q10 reinforces the humectant properties of Virgin Avocado Oil, Organic Shea Butter and Organic Jojoba Oils making this the perfect choice for all skin types that desire a smooth complexion. Your skin will glow and feel vibrant.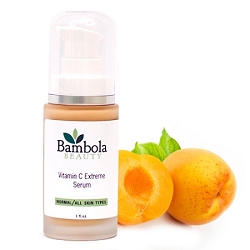 The Vitamin C Extreme Serum
The Vitamin C Serum caused a gentle, pleasant tingling when I applied it. My skin is usually kind of dry, but this cream made it feel really moist, a little to moist for me.
The CoEnzyme Repair Night Creme
I really liked this creme. My face felt really good in the morning and not sticky when I went to bed. I love the smell! The colors in this kit are very pretty, in a range of citrus shades, that make them visually appealing.
The Intensive Eye Creme
The Intensive Eye Creme ingredients like Organic Calendula, Sea Buckthorn, and Organic Sunflower that refresh and encourage elasticity and smoothness. Organic Marshmallow Extract increases circulation and reduces dark circles around the eye, as calming Organic Calendula, Seabuckthorn and Organic Sunflower instantly refresh and encourage elasticity and smoothness. Rich yet non-greasy, this gentle and nourishing treatment crème penetrates quickly without any greasy residue.
I loved the way my skin felt after trying the moisturizers I sampled. Be sure and check out all the all the great products over at Bambola Beauty!
~I received a product sample in order to write my review. I received no monetary compensation. All opinions expressed are mine.